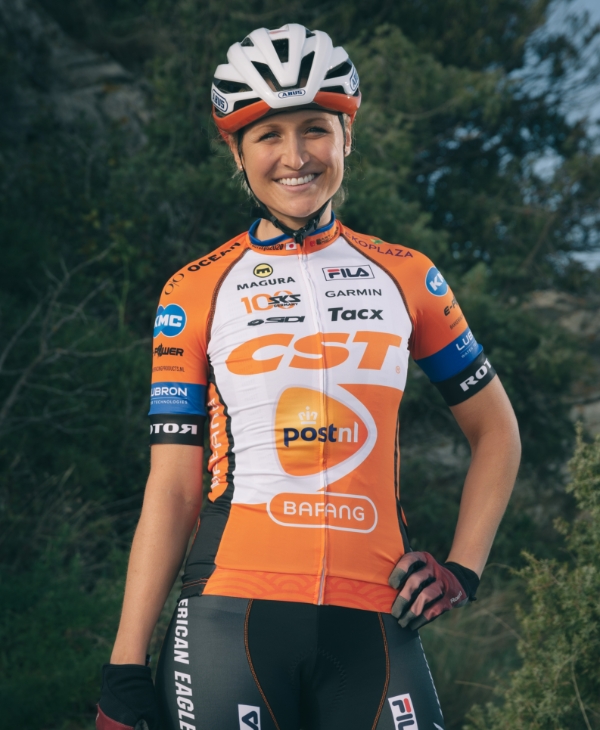 Category: Elite Women
Mariske
Strauss
Country: South-Africa
Date of birth: 16-05-1991
Highest goal till 2021?
Olympics is obviously right at the top of my list, but unfortunately this is not in my control. Instead I will put my sights on a World Cup podium, it has actually been a goal for as long as I can remember.
Why I love mountainbike?
There are so many aspects I love about the sport. It is you and your bike and the strongest person wins, I really love that. I also enjoy the places my bike has taken me and the fact that you can be from opposite parts of the planet but if both people ride bikes you can sit for hours and enjoy trails without having to speak a word.
It brings people together. I just love pushing myself past all limits I thought possible. If theres one thing my bike has showed me is that we are all capable of greatness, you can overcome anything if you push hard enough and your body is resilient enough to go the distance if you believe it to be true.
If I am not riding my bike I….
O my goodness I am a true busy body… I finished my studies at the end of 2016 and have been fortunate enough to work alongside amazing people at Science2Sport where I am a coach as well.
I love anything adventurous, drawing, playing piano or guitar and recently added archery to the list. And I enjoy my little dog, a Jackie named Tienkie. She is getting a little old but the unconditional love she gives me is beyond words can describe. She's always game to go on an adventure with me.