David Nordemann and CST PostNL Bafang MTB Racing Team continue their road together to Tokyo 2020(1)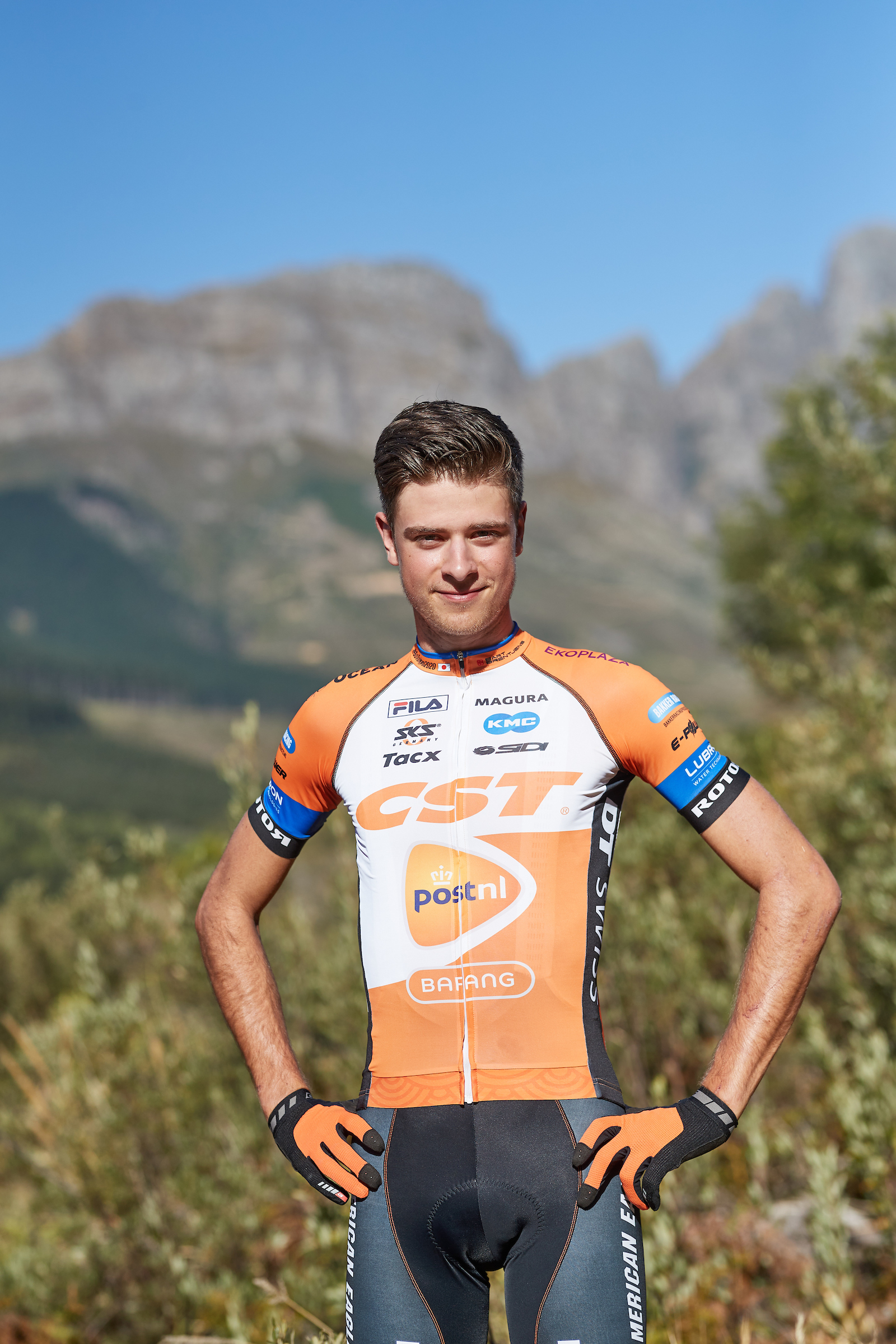 Dutch David Nordemann, bronze medallist at the UCI WorldChampionships XCO U23 in Lenzerheide Switzerland 2018, will continue to work on his biggest dream together with the CST PostNL Bafang Mountainbike Racing Team in 2021!
During last season David developed some physical problems in competition and training. Necessary help was searched for and with the help of a specialist David was diagnosed with iliac artery endofibrosis. Both decided to wait with surgery, but during this season the situation was getting worse. After some new examinations in July the specialist and David decided for David to go under surgery, which took place middle of August. Surgery went well and also the necessary recovery goes as wished for.
In the next Olympic year, David will again be part of the CST PostNL Bafang Mountainbike Racing Team for the 5th season.
Bart Brentjens, Team Director CST PostNL Bafang MTB Racing Team:
"We are very happy to work with David again the upcoming Olympic year and to be able to work on our Olympic goals together.
David is a serious, strong, talented and motivated rider with a lot of potential and with high goals. David has a motivation that runs deep inside. It was very frustrating for David to feel that racing was not going the way he would like for the last year in the Men U23 category. And even more because it was not clear what was the problem. Now that he has had surgery, the road to recovery and 'better' has set in.
We have 100% confidence in David and together we will be ahead of our goal!"
David Nordemann, Silver Medallist at the Dutch Championships XCO Elite 2019 and currently recovering from surgery:
"I am super happy that the Team gives me a new contract for 2021! I'm also really thankful for this chance because I know I haven't been performing at my full capacity the past year. An iliac artery endofibrosis witheld me racing at the level I know I'm capable of. Now that I had the surgery to solve this problem, I'm recovering and I want to come back on a level even higher than I had in 2018. My biggest dream is to go to the Tokyo 2020 Olympic Games in 2021. I'm sure that this Team is the right place for me to make this dream come true. The Team feels like a big family to me.
This in combination with the best support and material creates the right environment for me to perform at my potential!"
The Tokyo Olympic Games will be held from July 23 till August 8, 2021
Olympic Mountainbike is on the program at:
– July 27 Men's Cross Country
– July 28 Women's Cross Country
Save the dates!
Related Post
Huisseling, The Netherlands January 13 , 2022 With TORQ 'healthy and pure' to the next Olympic
Read More