Season peak almost done! South African National Championships last race of the 2020 season!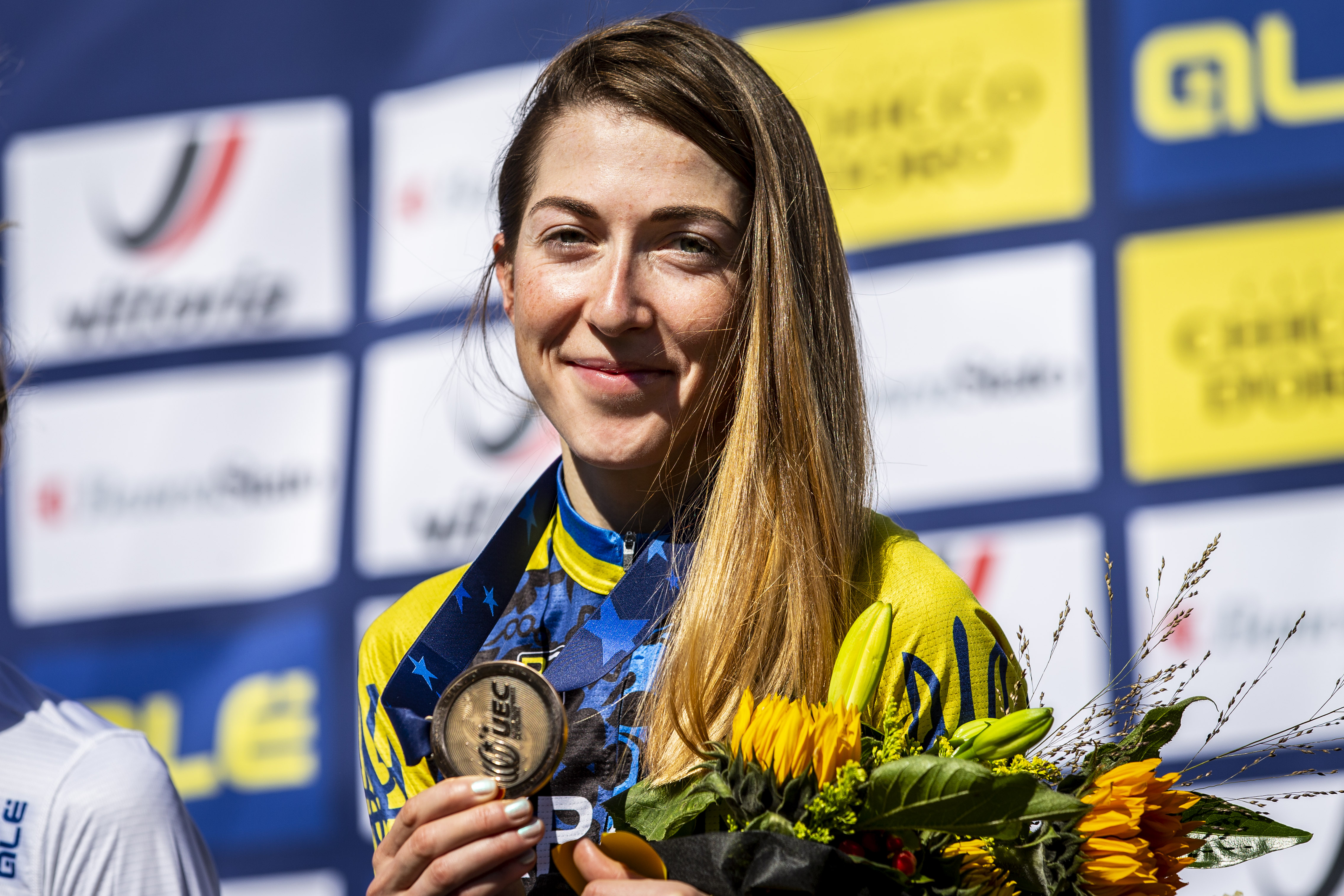 – Season peak almost done! South African National Championships last race of our 2020 mountainbike season!- 
The October month was a special one this season! In only one month our riders were riding the UCI World Cup season in Nove Mesto, Czech Republic,  the UCI World Championships XCO in Leogang, Austria, the European Championships XCO  in Switzerland and the UCI World Championships XCMarathon in Sakarya, Turkey!
With the National Championships XCO in South Africa on Saturday November 7 for our South African rider Mariske Strauss, we will finish the most strange mountainbike season ever. The season that we all were looking forward to, an Olympic one.
Last month was extremely interesting, to see how the top of international mountainbike survived the unexpected unusual change in the season, with no competitions, different circumstances and limited training because of the lockdown in a lot of countries,  riding together at the highest level of international mountainbiking.
Every race, if it was a UCI World Cup or a Championship, was a real battle and exciting racing. With expected and unexpected riders at the front, what makes the sport interesting as always. RedBull TV and the UCI covered most of the races with a livestream so nobody had to miss the action and the positive energy of our sport.
For our riders and team, it brought a lot of new experiences and challenges with different outcomes. Some 'bad luck' also played a role in results. A component of topsport. It's all in the game. With all negative Covid-19 tests our team could travel and compete safe. A compliment for the organizations of the UCI races is well deserved.
Looking back to an energetic month, Yana Belomoina's Bronze medal at the Europeans and her 5th place at the UCI World Championships XCMarathon in Turkey – a bad crash pulled her back from a medal- were real highlights! In the two UCI World Cups XCO Yana finished 12th. Yana shows again her will power, mental strength, focus and determination. A proud Ukraine Olympic athlete.
Danish Sebastian Fini Carstensen did well with a 10th place (XCC) at the second UCI World Cup, 2 times a 22nd place at one of the XCO UCI World Cups and at the UCI World Championships and a 9th place at the Europeans. This shows the potential of Fini in the international field of Elite mountainbikers.
Anne Tauber (Netherlands) had a difficult period coming back from an injury. For her the 'peak' of the season came too early, still recovering but always fighting. Anne finished 21st at the  2020 UCI World Championships.
South African Mariske Strauss was very happy that she was allowed to come over to Europe just before the start of the UCI World Cups and to compete in races. She was in a very strict lockdown for months with limited training conditions and recovering from Covid-19. With a second place in the 3NationsCup (Spaarnwoude, the Netherlands) she had a great come back on the bike after her last race at March 1st in Spain. With only one competition, it was hard for body and mind to directly start at the highest level in mountainbike but positive and motivated as she is she was riding the UCI World Cups and the UCI World Championships finishing within the best 50 Elite Women of the world.
For Latvian Martins Blums the UCI World Cups were hard. Struggling with his physical condition. After great results directly in the beginning of the restart of the season Martins had a very hard time in Nove Mesto, Czech Republic and was not able to start in the World and European Championships. Martins is still recovering and working hard on his physical condition in Latvia currently.
Good news from Dutch David Nordemann who has had a successful surgery and is working hard on his recovery. David is able to ride his bike again and is preparing himself for the next season.
Current Dutch National Champion E-Bike Kjell van den Boogert was riding a very strong UCI World Championships E-Bike in Leogang. Kjell was riding Top 10 till the last lap. A mechanical problem pulled him back to the 18th place. Disappointed to miss a 'Top 10' position out of his power,  but satisfied about his performance, Kjell can look back to a much too short but good E-Bike season.
Looking forward now to the last race of this 2020 season. The South African National Championships with Mariske Strauss riding for the CST PostNL Bafang Mountainbike Racing Team. You go girl! Make it a great end to a special season.
Related Post
It was a short period of competition in this Olympic year for so far.
Read More