A perfect 2020 '#SeasonStart'! Victories in the South African Tankwa Trek, the Trailseeker MTB series (South Africa) and the Andalucia Bike Stage Race in Spain!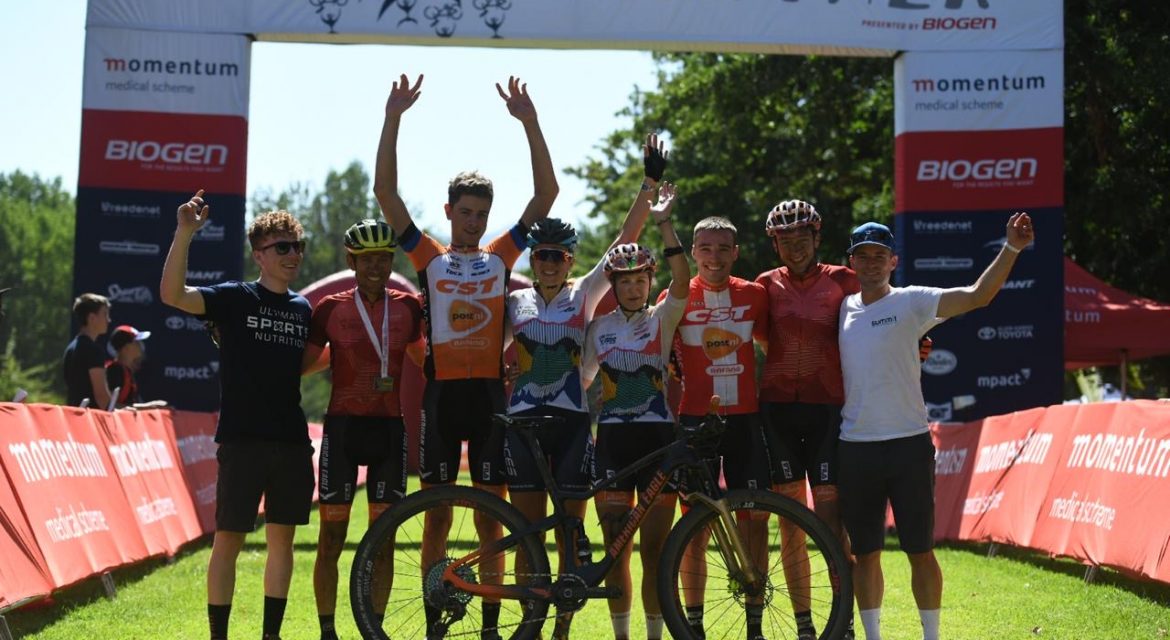 In the beginning of February most of our riders arrived in South Africa for the Tankwa Trek, our first official mountainbike race of the season, the team training camp and official team photoshoot.
The Tankwa Trek in South Africa was a new stagerace for most of our riders. Except for our new rider Mariske Strauss (South Africa). We had three teams riding in a strong field of riders. An Elite men team with Fini & David, an Elite women 'combination team' with Mariske & Candice Lill, both from South Africa and a Master Team with Bart & guest rider Abraao Azevedo (Brazil).
Fini and David won the first stage, Mariske and Candice won the first stage and Bart and Abraao won the first stage! What a start! Great job of the Team! Not only on day one of this 4 days stagerace. Fini and David finished 2 in the GC, Mariske and Candice won and 'our' Masters Bart and Abraao finished as the winners of the Tankwa Trek 2020 too! Compliments to the complete team, riders and staff!
The Team training camp and official photo- and teamvideoshoot were just great. We had good meetings, great training rides and made amazing official team photos with photographer Irmo Keizer. We also made an official team video for this Olympic year with videographer Ray van Breda.
During camp some of our riders also joined the Trailseeker MTB Series in South Africa. And the winner was… Sebastian Fini Carstensen (Elite Men). Martins Blums finished 2nd. Yana Belomoina finished 2nd too and Bart won the Master edition. Kjell finished first in the E-Bike category. A nice and successful raceday!
Directly after our Team training camp all riders continued with their individual program. Some riders directly went to the next races. Like Mariske, she was riding in the Andalucia Bike Stage Race in Spain. She managed to win the last stage! Mariske was riding a very good stagerace and finished 3rd in General. She finished 3 stages in the Top 3!
Martins and David were riding the Cyprus Sunshine Cup #stagerace and finished 3rd in the first and in the 2nd race!
Related Post
It was a short period of competition in this Olympic year for so far.
Read More