ABUS and CST PostNL Bafang Mountainbike Racing Team join forces in the Olympic year 2021!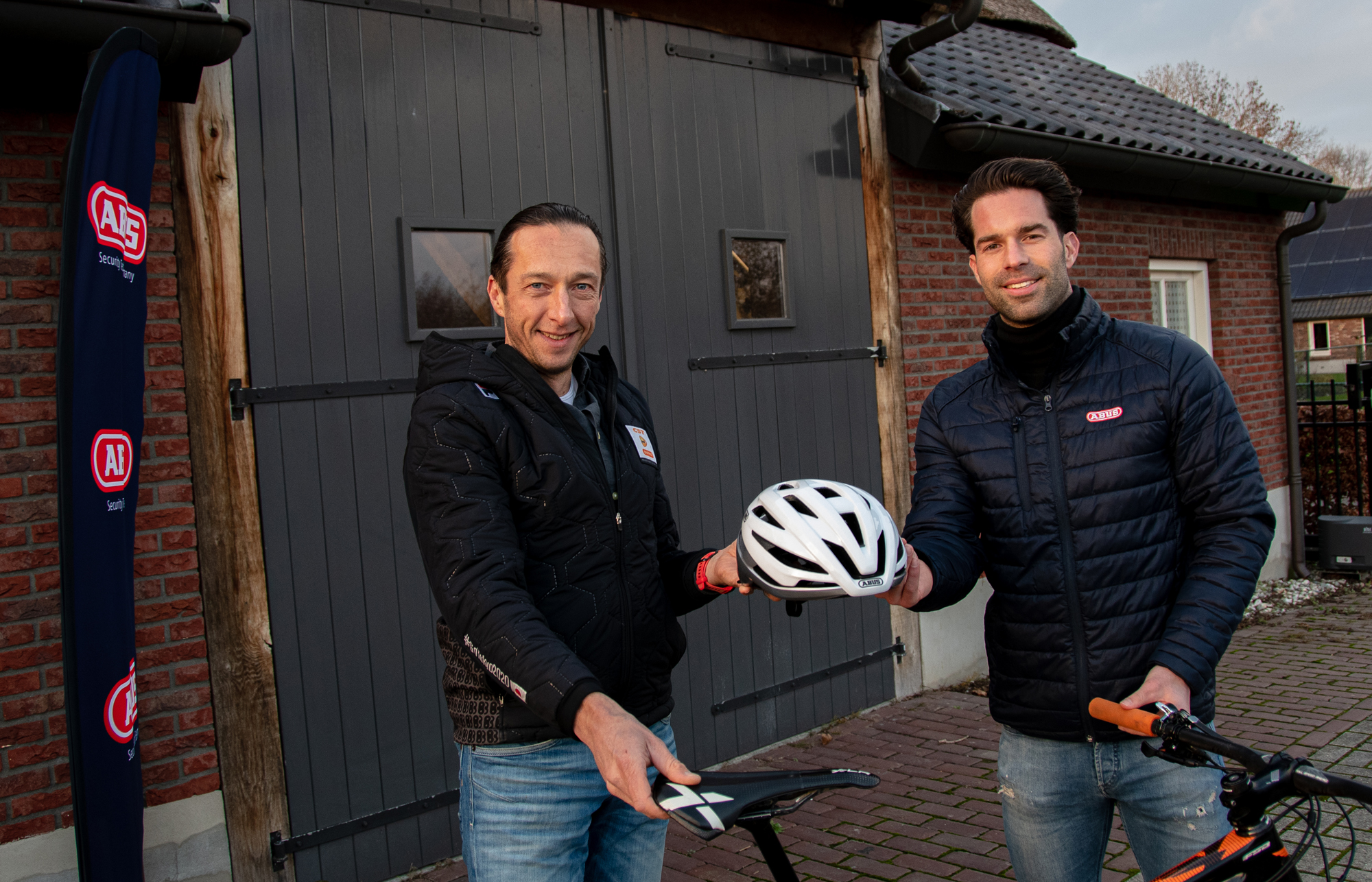 ABUS and CST PostNL Bafang Mountainbike Racing Team join forces 
in the Olympic year 2021! 
'Safety first' 
We are happy to announce ABUS and CST PostNL Bafang Mountainbike Racing Team are joining forces in 2021 and take care for safety of our riders, bikes and products! 
Our riders will be provided with the high performance helmets of ABUS. Besides the helmets, safety products are also a specialty of ABUS. Our American Eagle bikes and products will be protected by ABUS.  The Team and our riders are looking forward to race with ABUS and to work together at the development of new sports products of ABUS. 
Maurice de Bekker, Marketing and PR Manager of ABUS: 
'Logical step for Abus'
"The first name that comes to mind in the Netherlands when you think of mountainbike is Bart Brentjens as the first Olympic Champion and of course his team.
We are currently taking good steps as a sports brand. A logical choice that we should also join Bart's international team. With international riders, including Dutch riders Anne Tauber, nominated for Tokyo 2020, David Nordemann and overall winner of the UCI Eliminator World Cup Jeroen van Eck, the team fits well with our brand and also next to the teams we currently support. The athletes will be using our StormChaser, GameChanger and AirBreaker models. They will also be involved in the development of new products. The feedback from these professionals who always demand the utmost from their equipment is very important to us. 
In addition, we will look at how we can optimally secure the service course and team truck with our electronic and mechanical solutions." 
'Safety is an increasingly important theme in general'
Maurice de Bekker: "After the first contact with Bart, we immediately talked to team partner PostNL to think about how we can increase the safety of the mail deliverers. For example by using own PostNL helmets. We see that such companies are increasingly thinking about how they can send their employees on the road as safe as possible." 
Bart Brentjens, Team Director CST PostNL Bafang MTB Racing Team: 
"As a team, we are very happy that we are going to work with ABUS. ABUS has a number of very nice helmets that are safe and also fit very nicely. A good helmet is very important for mountain biking. Our riders will be delighted with the new helmets too. As soon as the first races of the 2021 mountainbike season will start, our riders will ride wearing our custom made and special designed ABUS helmets. 
In addition, I am also very grateful that ABUS will help secure our valuables with which we travel around the world. It gives a good feeling to know our riders and material are protected very well." 
The Tokyo Olympic Games will be held from July 23 till August 8, 2021
Olympic Mountainbike is on the program at: 
July 27 Men's Cross Country

 

July 28 Women's Cross Country

 
Save the dates!
Related Post
Huisseling, The Netherlands , October 8th 2021 – Dutch Lotte Koopmans joining the CST PostNL Bafang
Read More