First 2021 XCO victory for Sebastian Fini Carstensen in the FullgazRace in Germany!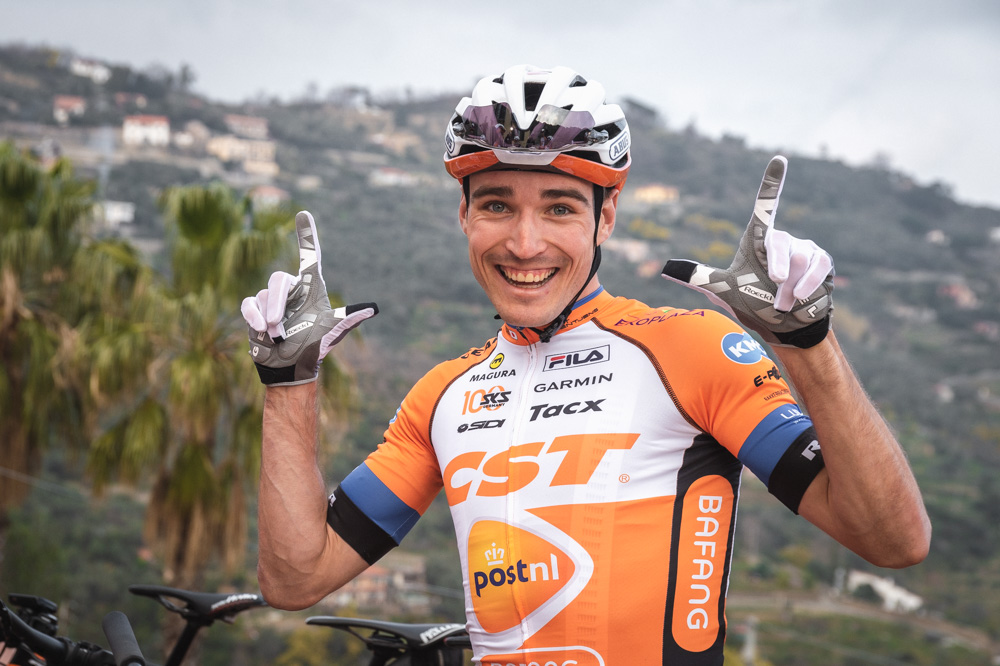 Sebastian Fini Carstensen wins the FullgazRace in Germany! 
In cold and pretty extreme circumstances Danish Sebastian Fini Carstensen rode to victory on a snowy, muddy track in Bayern, Germany. This was the first 2021 XCO victory for 'FlyingFini'.  After weeks of preparation, a team training camp and the first races in Banyoles, Spain and Andora, Italy where he finished both races 9th  – in strong fields of competitors-  Fini could turn all the hard work and his good shape in winning the well organized FullgazRace.
Thomas Litscher (Switzerland) became second. A third place was for Maximilian Brandl (Germany). Fini's next race will be Nalles, Italy on April 10th.
The Tokyo Olympic Games will be held from July 23 till August 8, 2021
Olympic Mountainbike is on the program at: 
July 27 Men's Cross Country

 

July 28 Women's Cross Country

 
Save the dates!
Related Post
Huisseling, The Netherlands January 13 , 2022 With TORQ 'healthy and pure' to the next Olympic
Read More