Dutch Anne Tauber continues her Olympic road To Tokyo 202(1) with the CST PostNL Bafang Mountainbike Racing Team!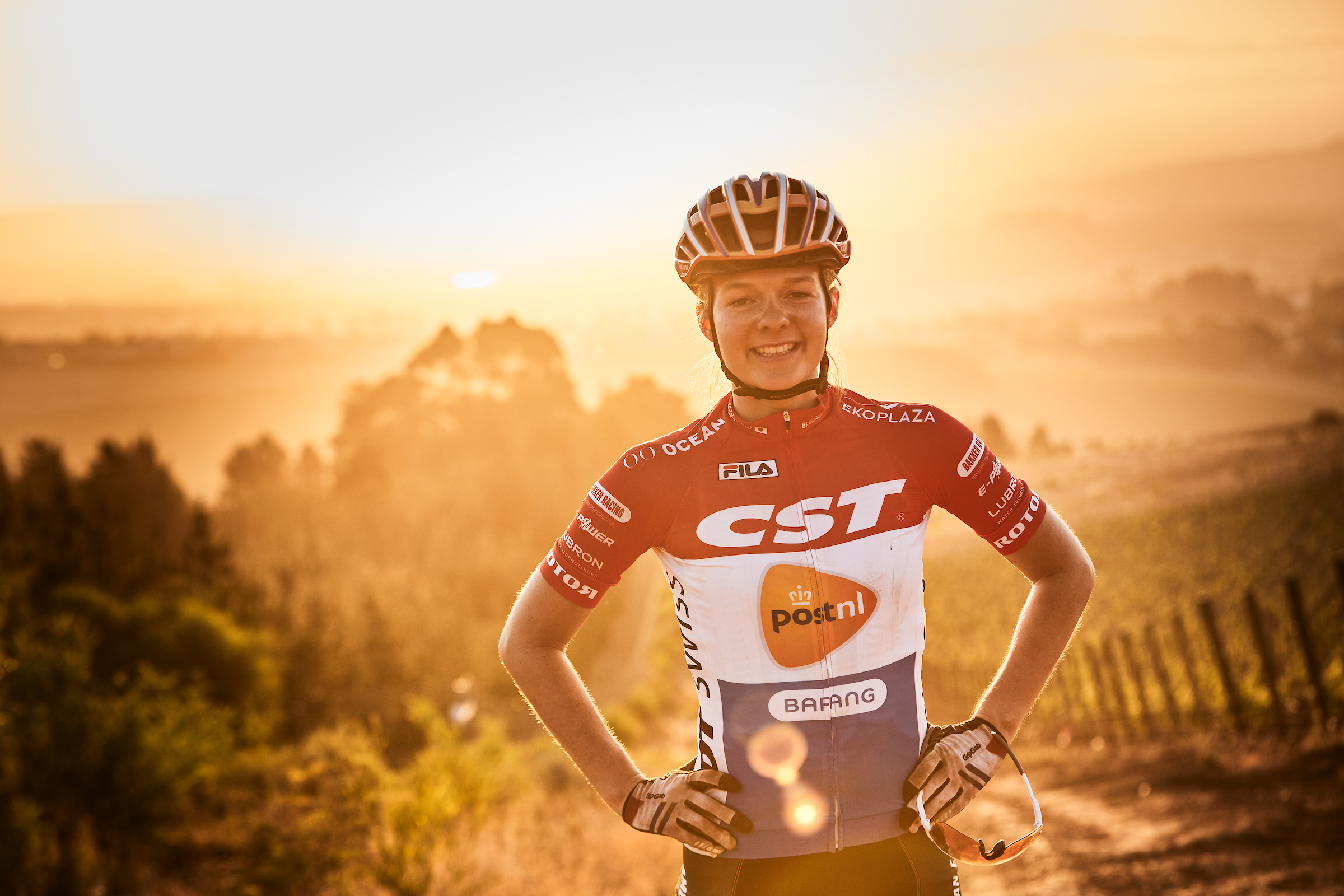 – Anne Tauber and Bart Brentjens will continue their Olympic mission together –
We are happy to announce Anne Tauber will continue her 'Olympic Road' as a member of the CST PostNL Bafang Mountainbike Racing Team! 
Anne would make her debut this year in her first Olympic Games. 
She was qualified as the first Dutch Olympic Mountainbiker for Tokyo 2020 last XCO season during the UCI World Cup in Albstadt, Germany. 
Bart Brentjens, Team Director CST PostNL Bafang Mountainbike Racing Team: 
"Unfortunately the worldwide situation concerning Covid-19 not only changed the world, but also the complete 'field of play' in sports. 
What not changed are our Team's ambitions, focus and goals. 
Our Team's sportive ambition is still to win a medal at the 2020 Tokyo Olympic Games in 2021. 
We are very grateful we have our sponsors and suppliers behind our Team's ambitions and therefor proud and happy to announce Anne Tauber will join our mission the next two years 2021-2022. 
Paris 2024 Olympic Games are still a long way off, but also in both our view!
Anne is joining our Team since 2018. As we look back, Anne is still making an enormous progression as a professional mountainbiker. 
With her mentality, she has the capacity to belong to the best mountainbikers of the world. Also in the team Anne is a very positive spirit. Anne knows how to focus and to set goals. She has character and is able to deal with all kind of circumstances. We are happy to follow 'our' Olympic road together!" 
Anne Tauber, Dutch National Champion 2019
Number 12 in the current overall Elite Women UCI Ranking: 
"I have been a proud member of the CST PostNL Bafang mountainbike racing team since 2018. The team has offered me everything I could ask for and we have been working together in a great atmosphere, it really feels like a family to me. The results of the past two years have proven that the cooperation between us is successful. Therefor I am very happy to announce that my team and I will continue working together for another two years.
This way we can focus on the races to come and set new goals for the future. Even though the current circumstances (concerning Covid-19) are difficult, we can move forward and focus on what is important to us; making progression! And of course our ultimate goal is set in Tokyo in 2021!"
The Tokyo Olympic Games will be held from July 23 till August 8 2021.
Mountainbike is on the program at: 
July 27 Men's Cross Country
July 28 Women's Cross Country

 
Related Post
It was a short period of competition in this Olympic year for so far.
Read More