Martins Blums, Latvia is our first XCO National Champion of this year!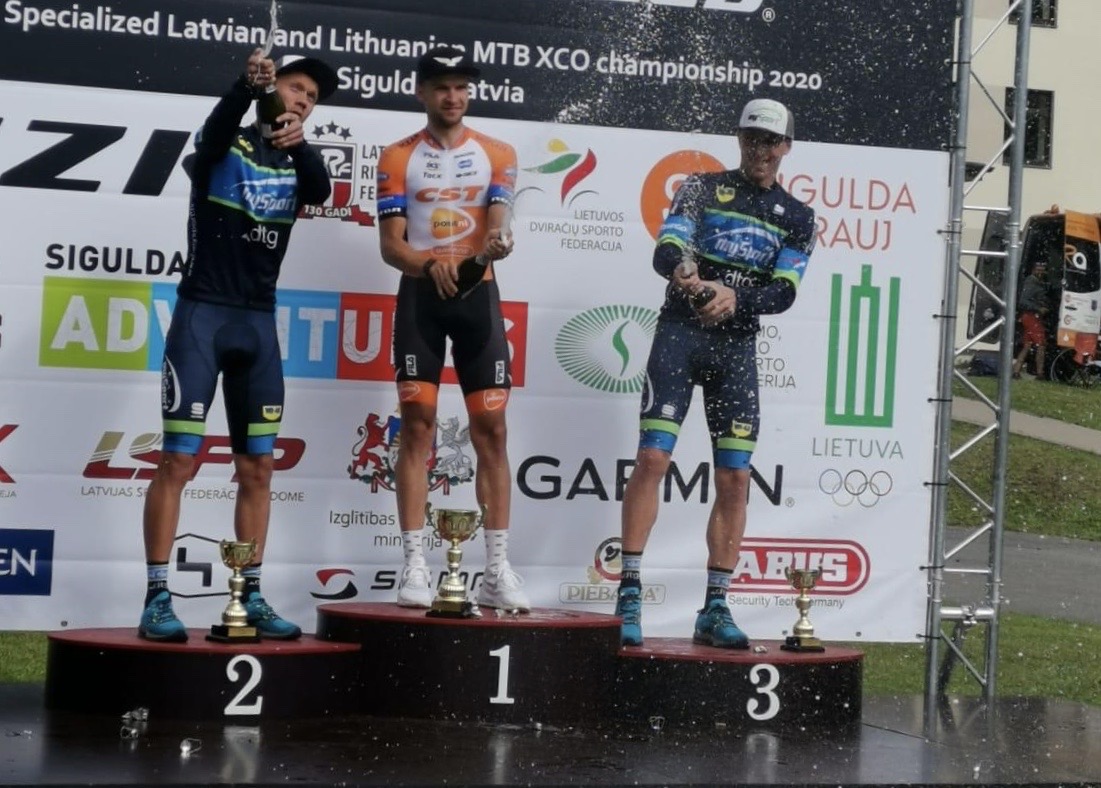 Martins Blums our first National Champion XCO of this year!
After months of Lockdown because of Covid-19 and no competition, Blums is very happy to win the Latvian and Lithuanian MTB XCO Championship 2020.
Blums: "This year's Nationals found place in the same venue as the past two Championships XCO in our country. So no surprises about the course. I went to do a course recon on Friday when the weather was really bad, but on Sunday it was dry! Also the track.
Before the start I was quite nervous, because I haven't done any races since March. I went a couple of weeks to Italy on altitude to prepare. This was an experiment for me, but it worked out very good. I had a good race with good legs. I just set a good pace from the start of the race and did a steady safe race.
I am happy that I can wear the National colors for another year. It's my 2rd title in the Elite Men category at the XCO. I am looking forward to this weekend's race in Leukerbad, Swiss!"
Sunday July 19 Anne Tauber, Yana Belomoina and Martins Blums will compete in the Swiss Bike Cup in Leukerbad https://www.swissbikecup.ch
Related Post
It was a short period of competition in this Olympic year for so far.
Read More